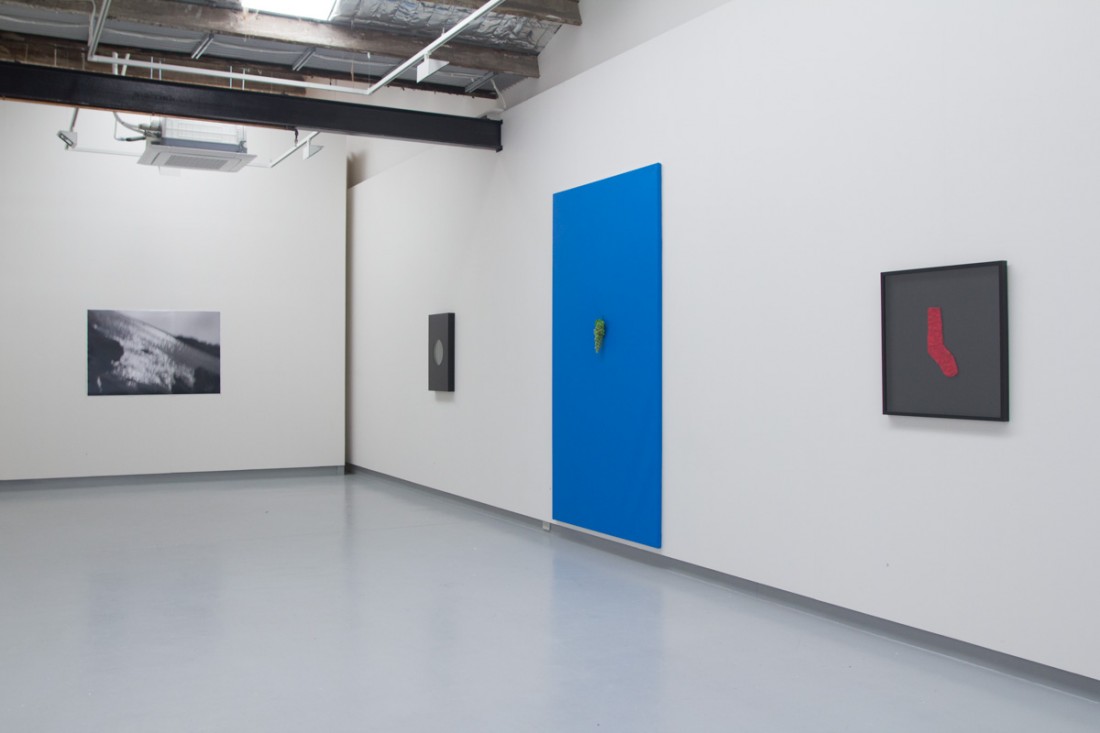 Installation View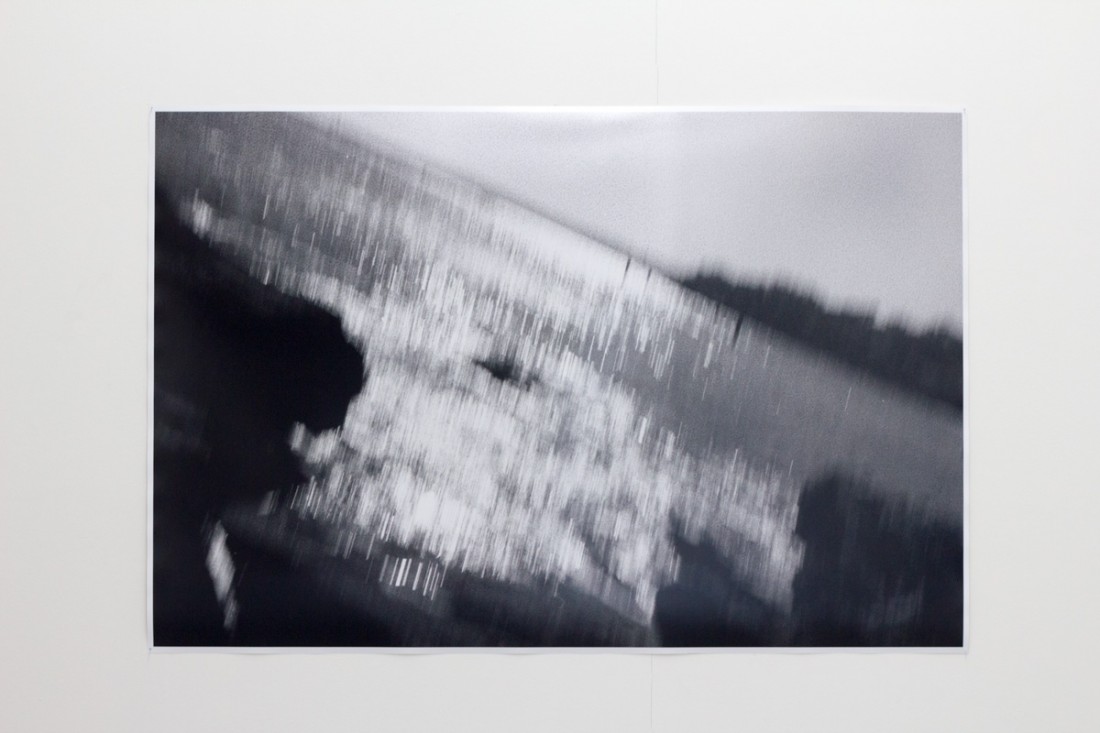 Cadmean Camera 2012
C-type print from 35mm negative
A camera set to take multiple exposures was thrown from a long rocky cliff, recording its own decent and demise. This photograph is the last exposure on the roll before the camera stopped functioning.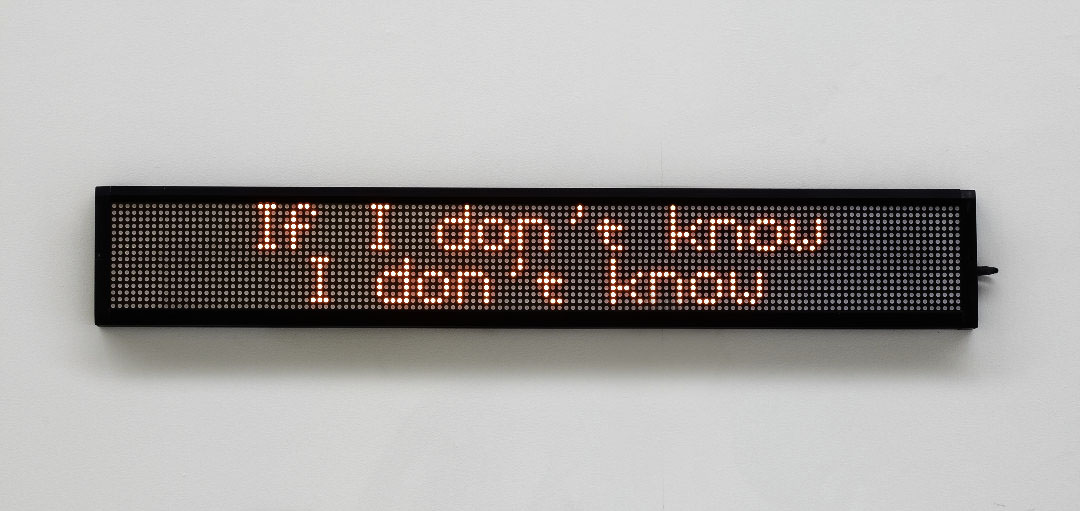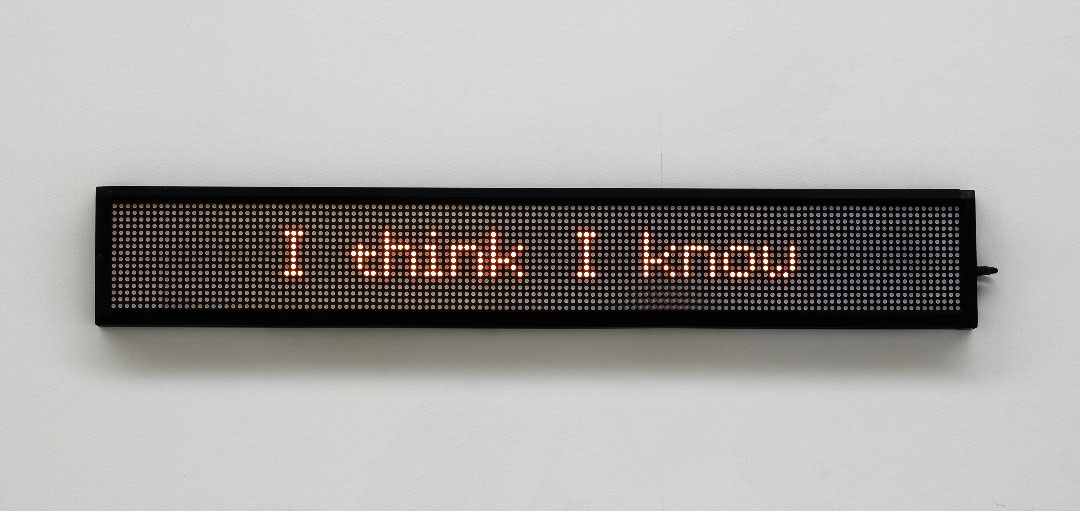 Advertising Laing's Practice 2012
LED programmable scrolling sign
'If I don't know I don't know
I think I know.
If I don't know I know
I think I don't know.'
- Knots, RD Laing.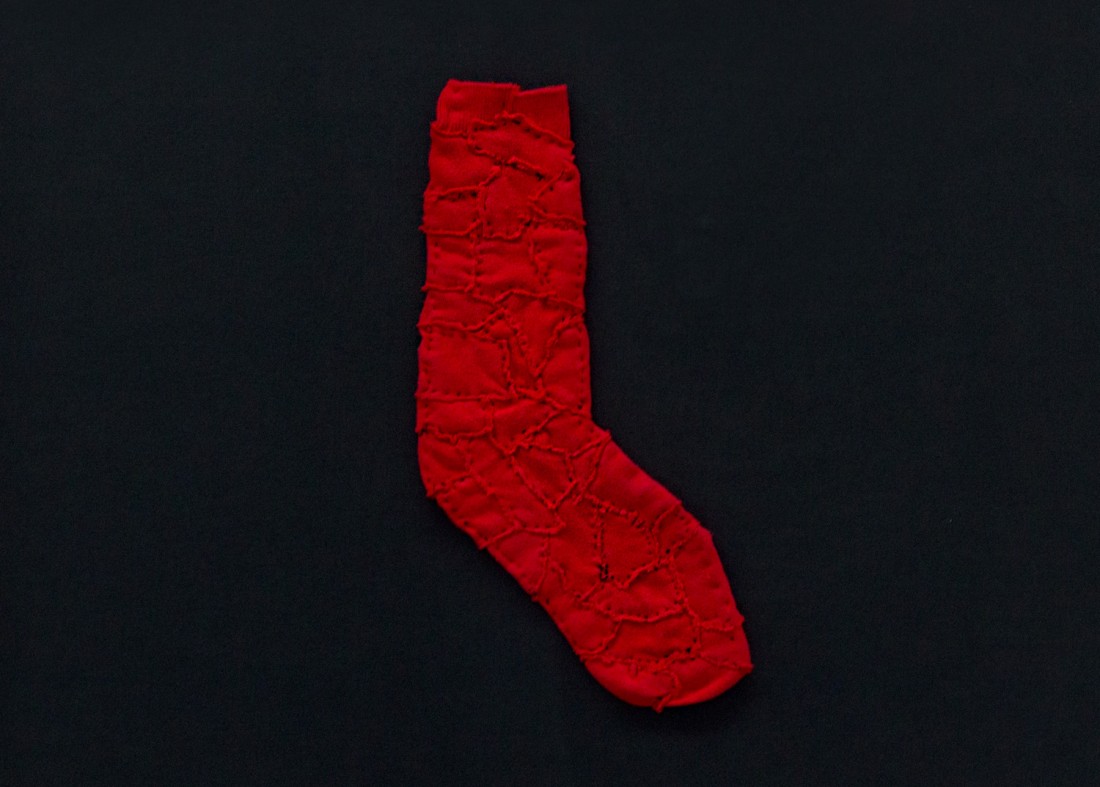 Lockes Missing Sock 2012
Red cotton socks, black thread.
A section of sock was removed and replaced with a patch from another sock, repeatedly, until none of the original sock remained.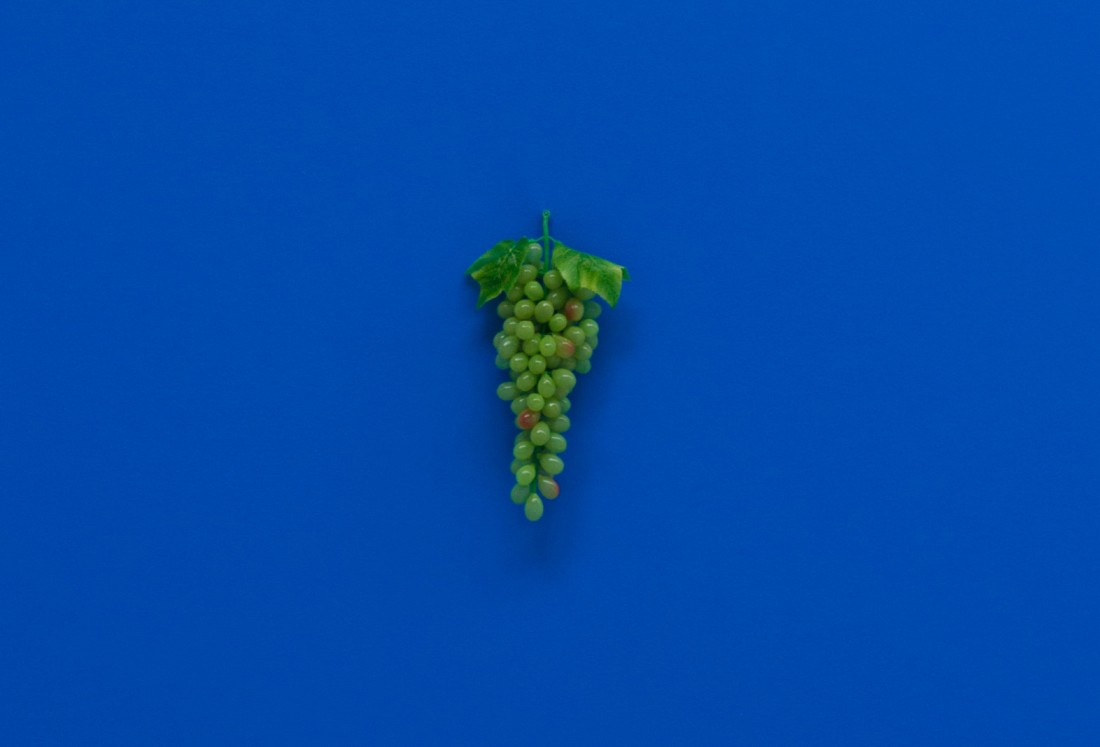 Sour Grapes on Russels Red 2012
Plastic grapes, custom paint colour, acrylic on canvas.
The artist designed a blue paint colour entitled 'Russels Red' that when measured in RGB values contains about one fifth the colour Red.