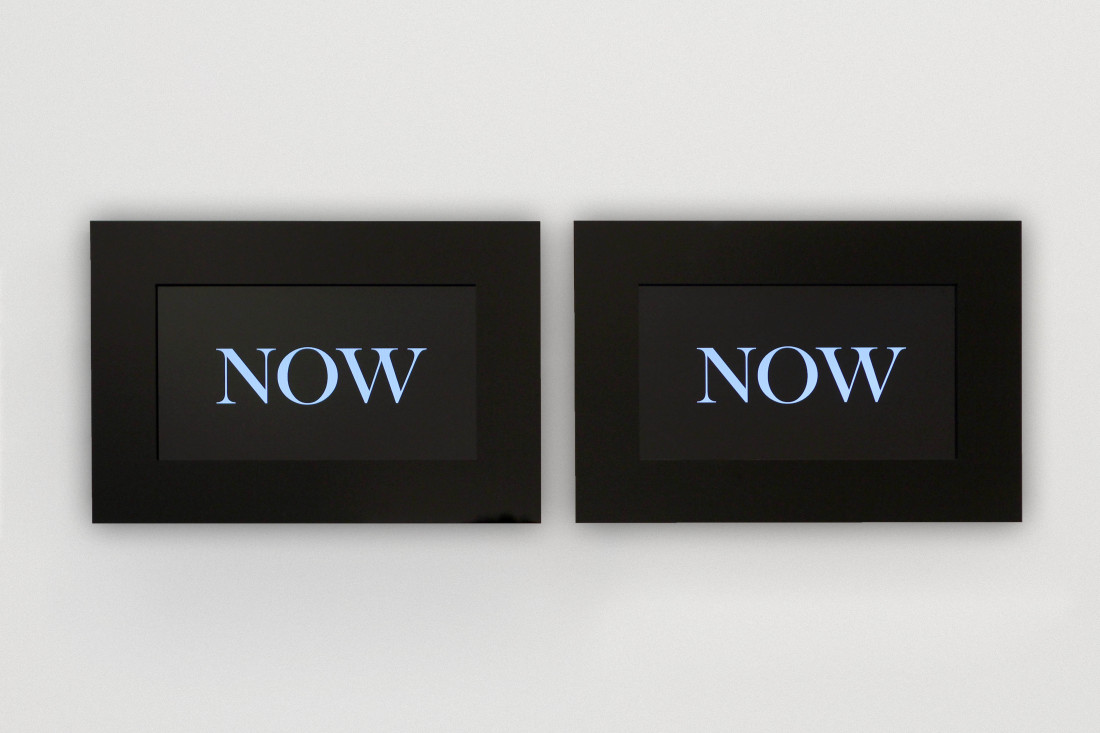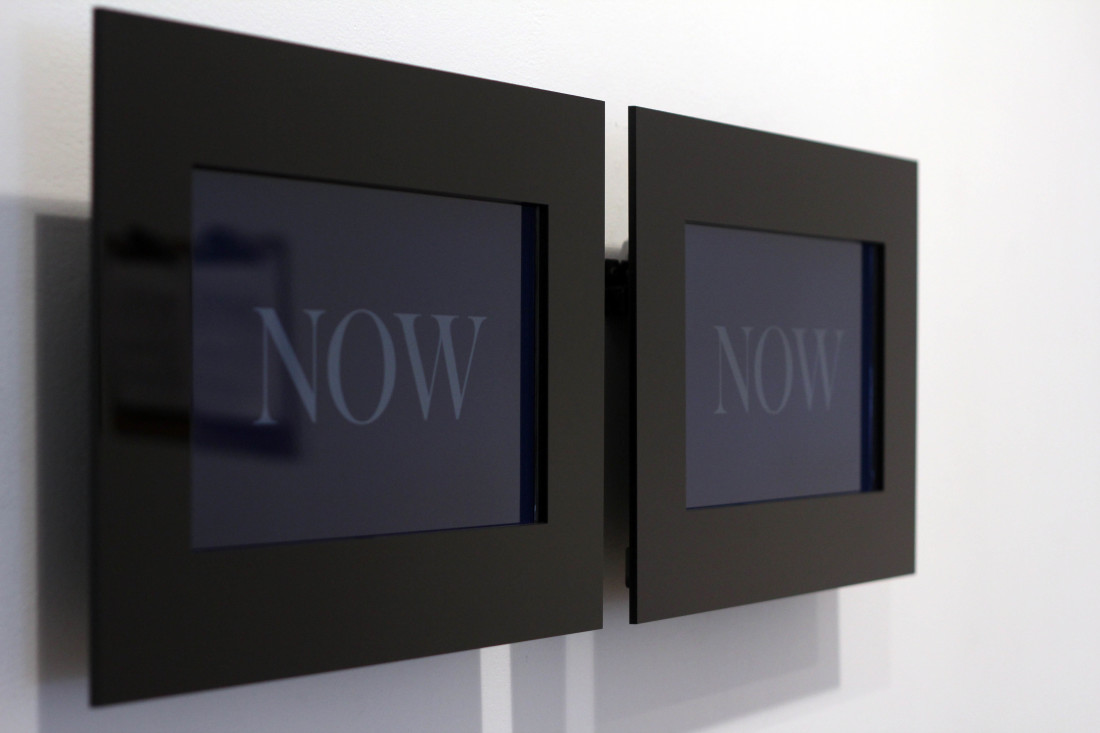 NOW Counter (Current Birthrate/Deathrate) 2011
High-Definition Video, LCD Television with Media Player, Perspex
Two televisions flash the word 'NOW' at the current birthrate (four births per second) and deathrate (two deaths per second).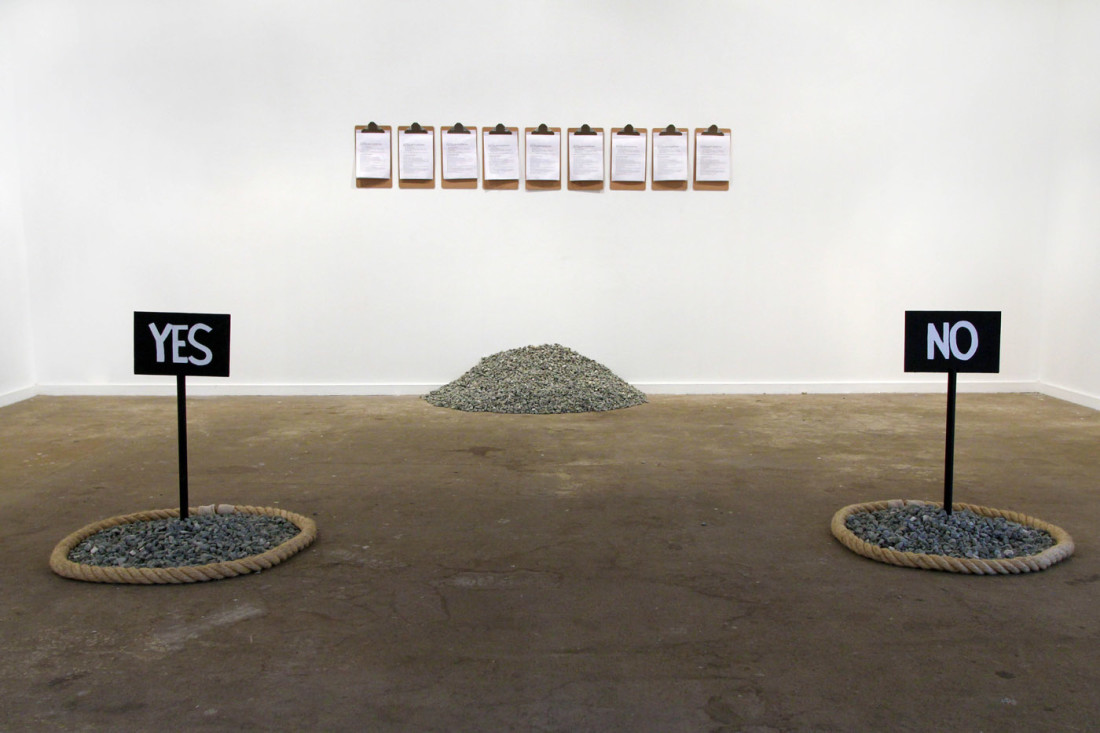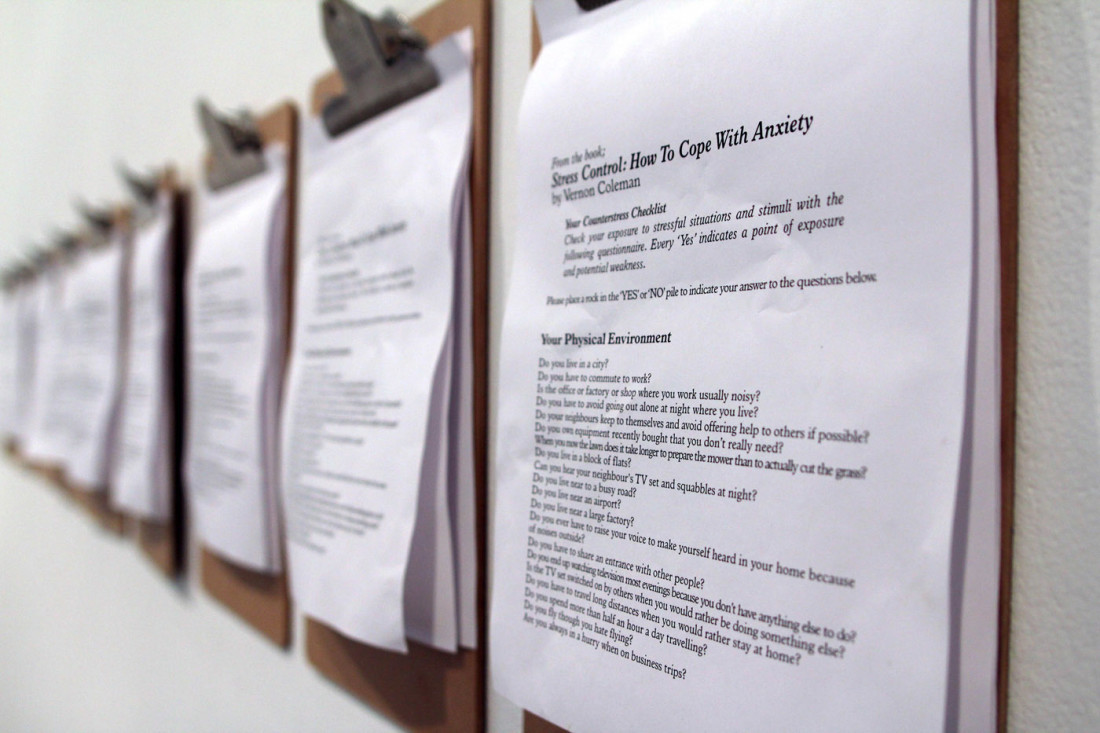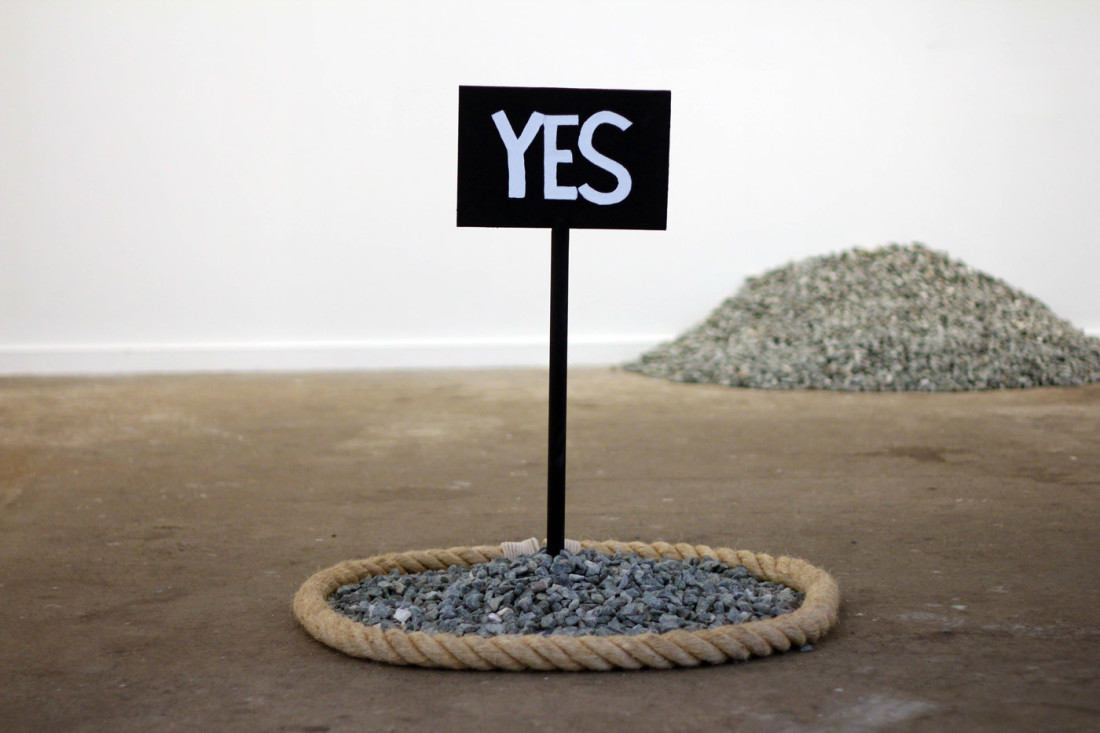 Untitled (Survey with Stones) 2011
Stones, rope, timber, clipboards, paper, survey from found book
Participants complete a survey from a self-help book by placing stones in the 'Yes' or 'No' pile to indicate their answer.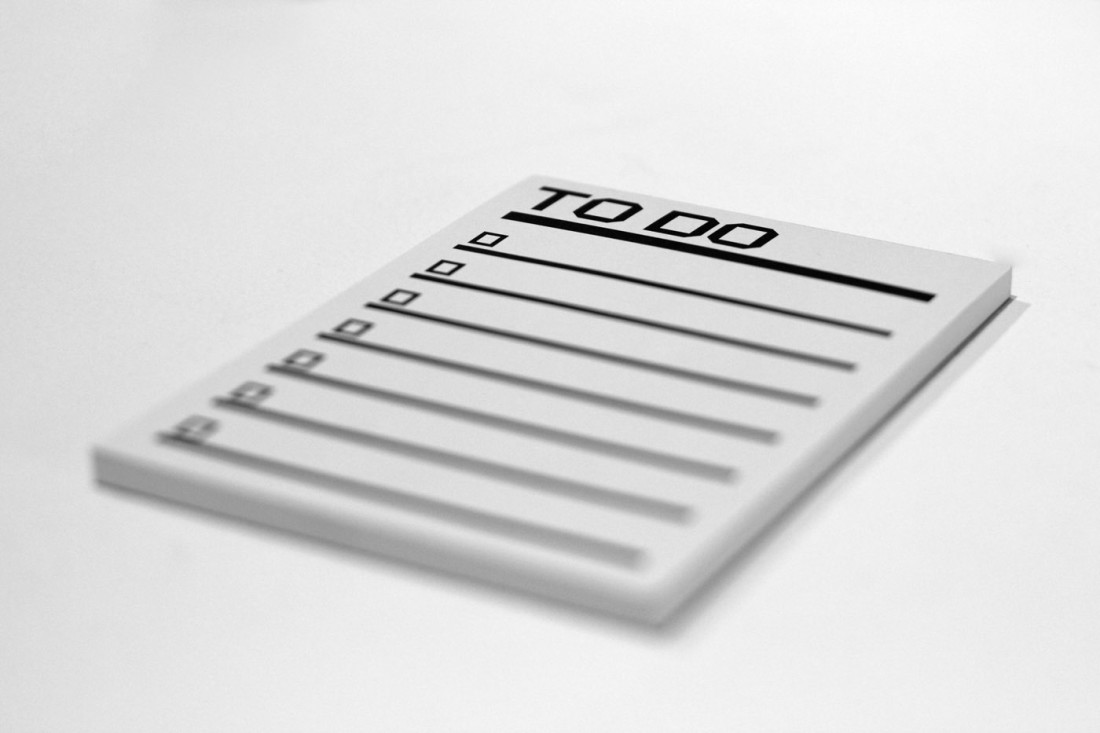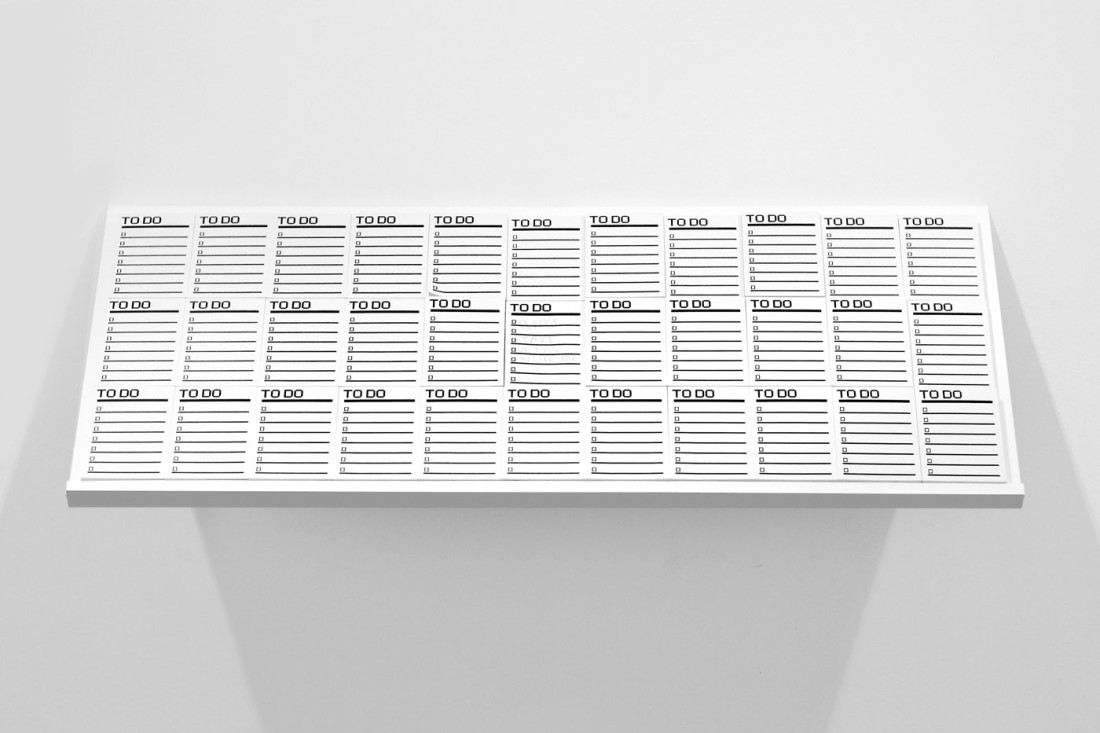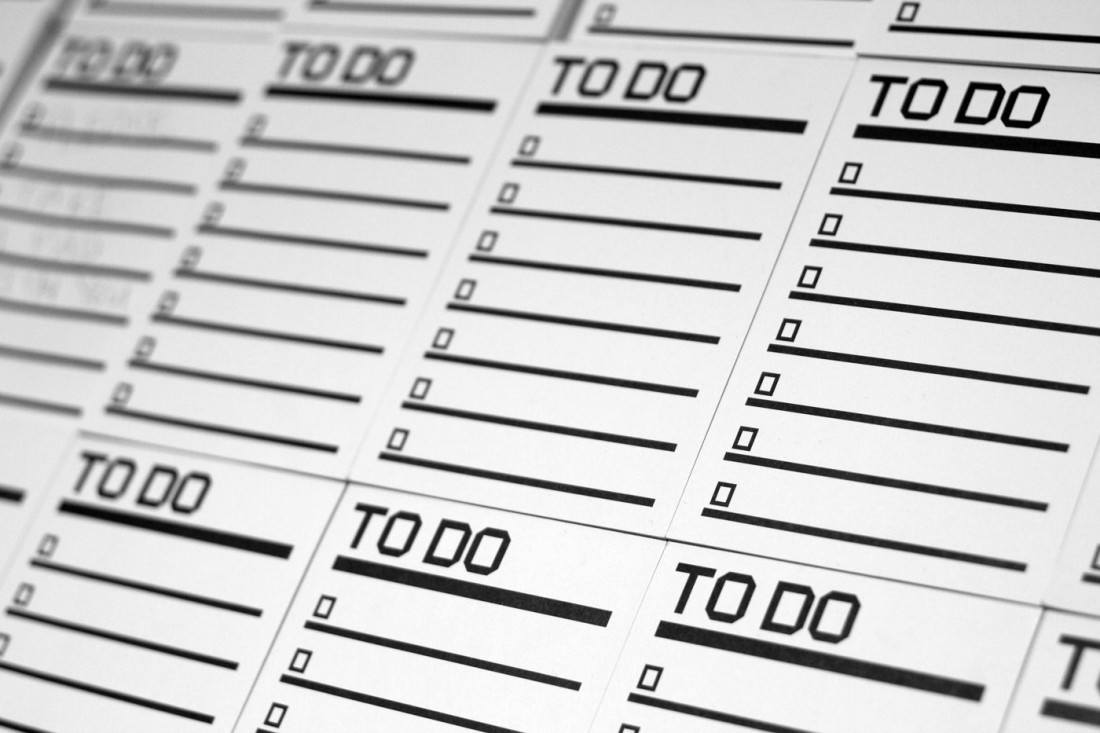 To-Do List 2011
50 page custom designed notepad, offset printed. Signed edition of 250
Custom designed 'to-do' notepad given as gift to audience during the exhibition 'In Action, Inaction' at MOP Projects Sydney and Kings ARI Melbourne.